Book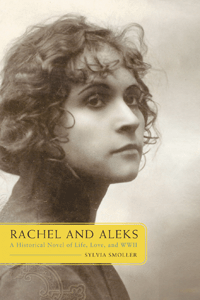 Rachel and Aleks: A Historical Novel of Life, Love, and WWII
by Sylvia Smoller
ReaderViews Award 

Description
Before Hitler's rise to power, Rachel Jonish, a beautiful and spirited young woman living in a small village in Poland marries Aleks Mischler, a political journalist who becomes a government official. Despite the ominous political currents swirling about them, they live a full and contented life in Warsaw. When the increasingly anti- Semitic government dismisses Aleks, it is the first of many changes that will alter the course of their relationship and their lives.
During a visit to London in 1939, Rachel meets Roman, a ruthless, rough, and rich businessman.With war imminent, she breaks off their affair and rushes back to Poland. In the midst of the bombing of Warsaw, Rachel and Aleks flee the approaching Nazi invasion in a harrowing journey that takes them to Russia, Japan, and finally to America. There, in the time of air-raid sirens, rationing, and Roosevelt's fireside chats, Rachel thrives after starting her own business while Aleks founders in unsuccessful ventures.When Roman reenters her life, Rachel's personal conflict is intertwined with the fate of the sister she left behind.
Consumed by her opposing desires—to be independent yet be taken care of by a man—Rachel must choose between her husband and her lover, each of whom holds a vital piece of her heart.
---