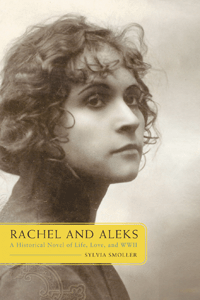 Is life determined by chance or character?

     The precursor of Chance and Consequence was called Rachel and Aleks. It is based on real events and Rachel and Aleks were real people, as were many others in the book. In Chance and Consequence Rachel and Aleks are caught in the momentous upheavals of World War II, their destinies driven by the force of their characters and the courage of a Japanese diplomat, Consul Sugihara.  
Chance and Consequence includes an epilogue that describes a trip that a group of us,  descendants of the book's characters,  took to Poland in 2017, where we visited the places where Rachel and Aleks lived, traveled to, and escaped from, including Warsaw, Krakow and Auschwitz. It also includes photographs from then and now. 
(You can order Rachel and Aleks for $15.95 or Chance and Consequence for $18.95) 
 RACHEL and ALEKS is now available as an audiobook read by Jeanine Kane. You can hear an excerpt if you go to:
https://www.amazon.com/Chance-Consequence-Historical-Novel-Life/dp/B08ZYBQQLX/ref=sr_1_2?dchild=1&keywords=audiobooks+chance+and+consequences&qid=1621912586&s=books&sr=1-2